Concord General Contracting Joins the University of Arizona in Breaking Ground at the Clements Golf Center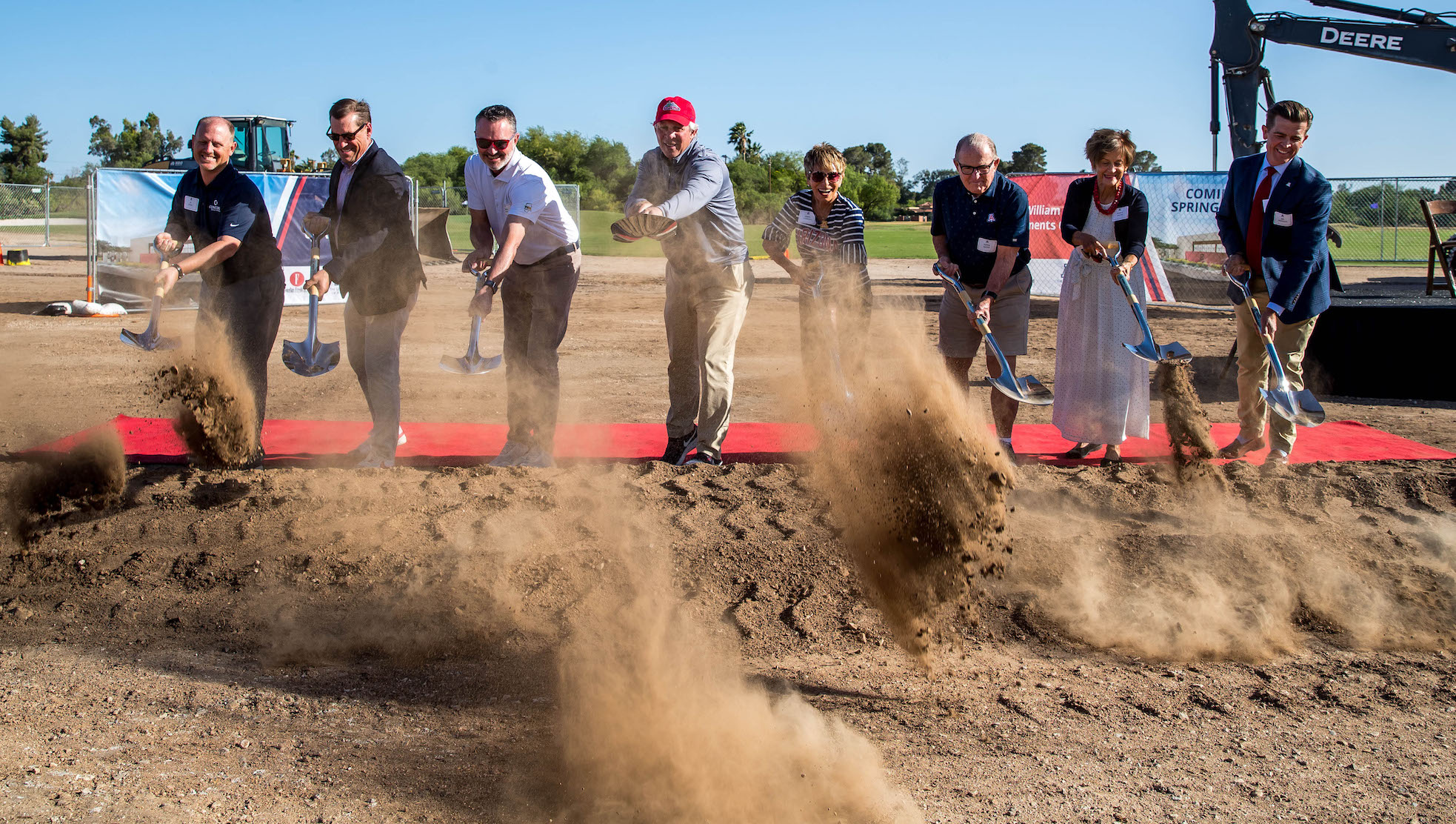 On May 10, spirits were high in Tucson, Arizona, celebrating the start of construction at the future home for the University of Arizona Golf teams. The Clements Golf Center will be located at Tucson Country Club, providing the University of Arizona Men's and Women's golf teams with a home base. Thanks to the university, Concord General Contracting, and many donors and supporters, the teams will no longer be waiting to hear where they will be meeting for practice each day.
The Clements Golf Center is named in honor of William Clements, a philanthropist, longtime University of Arizona supporter, and Arizona Golf fan. Mr. Clements' daughter spoke at the groundbreaking, expressing her excitement about working with TCC and the University of Arizona to make this building a reality, so it can serve present and future University of Arizona golfers, as well as be part of Mr. Clements' legacy.
Concord General Contracting joined the university and over 100 guests at the groundbreaking ceremony. "We are happy to be part of the William Clements Golf Center to benefit the University of Arizona Men and Women's Golf teams," said Concord General Contracting President, JV Nyman. "This project will be a state-of-the-art facility that will provide student-athletes with the very best in golf technology, facilities, and experience. The Tucson Country Club is a great landing spot as the home of University of Arizona Golf." As construction begins, University of Arizona faculty, fans, supporters, and athletes will be excitedly watching as the William Clements Golf Center comes to life.