Concord General Contracting Joins the University of Arizona in Launching the Mission Integration Lab at UA Tech Park at The Bridges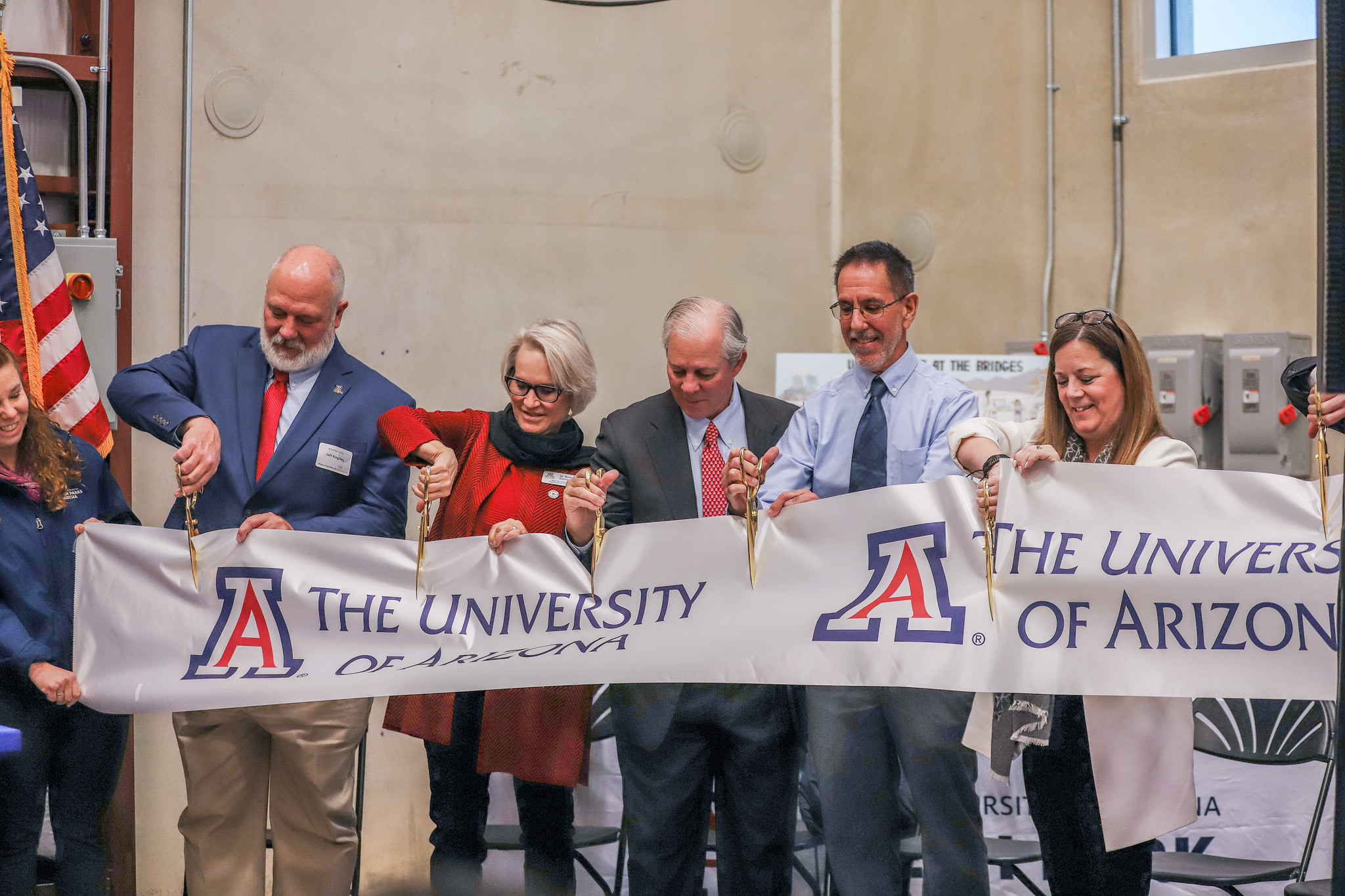 On December 12, 2022, Concord General Contracting and The University of Arizona Office of Research, Innovation and Impact were joined by many to launch the new research building in the UA Tech Park at The Bridges. The Mission Integration Lab expands research capacity to tackle grand space-based challenges and positions the University of Arizona as one of only a handful of institutions that can run top-dollar missions.
"Concord was pleased to be a part of the successful Mission Integration Lab project at the UA Tech Park at the Bridges. This project was a team effort by the University of Arizona, Swaim Architects, and Concord to produce a unique lab space that supports the research mission of the UA scientific community. Creative work to overcome supply chain challenges and deliver the project on time highlighted the close cooperation and effective communication of the entire project team." Shared Grenee Martacho, CEO of Concord General Contracting.
The Mission Integration Lab, a tall, hangar-like "high bay," serves as a test bed for new technology enabling researchers to be able to prepare and test stratospheric balloon payloads and other space payloads as they near flight and seed new testing and evaluation protocols for improved efficiency. Professor Dan Marrone, one of the first users of the new facility, stated, "You only get one chance with ballooning, so it is important that we ensure everything is properly set up and ready to go. With this facility, we will be able to do that."
This facility is a 4,000 square foot pre-cast concrete science building with another 1,000 square feet of administrative offices and a conference room. The Mission Integration Lab is equipped with a 7.5-ton monorail crane that extends through 40 foot tall bi-parting hangar doors. This crane is used to suspend technical equipment during fabrication and testing. The building is oriented toward the south to allow for alignment and testing against the southern star field. "Often the end result is superior not despite the obstacles you encounter, but rather because of them. The obstacles that were faced during this project pushed a collaborative, flexible, talented team to meet project goals with excellent results." Shared Kevin Illige, Project Manager, of Concord General Contracting.